Dolly's Blue Ribbon Book Selection Committee always has some great book choices! Amanda Urabe, with Imagination Library of Waco, has written some mini-reviews of a few of the books being mailed out this month.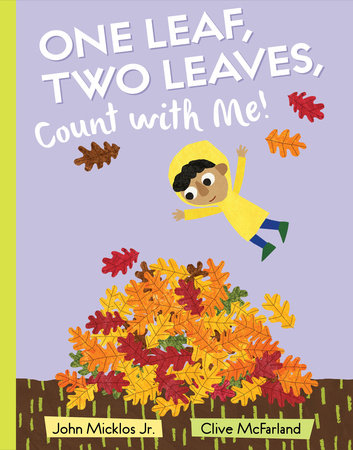 One Leaf, Two Leaves, Count with Me!
by John Micklos Jr. and illustrated by Clive McFarland
A young boy enjoys playing outside in this concept book that will teach your little one about numbers and seasons. Multimedia illustrations reminiscent of Eric Carle's cut-paper collage style fill the pages.
"New buds stir high on the tree, growing bigger, watch and see."
Beyond counting the leaves, expand your child's knowledge by talking about the leaves changing colors, the animals, and the different types of weather depicted in the pictures.
Micklos Jr. has written more than 50 books for children and young adults. His most recent picture book Raindrops to Rainbow was also a Dolly Parton's Imagination Library pick this year. McFarland is the author and illustrator of several picture books including the award-winning bedtime story A Bed for Bear.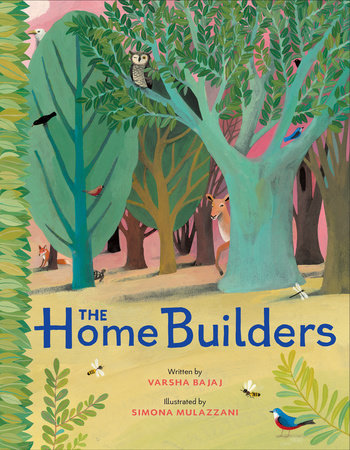 The Home Builders
by Varsha Bajaj and illustrated by Simona Mulazzani
In this beautifully illustrated book, children will learn about woodland animals and how they create safe, cozy homes for their babies. The author poses a series of engaging questions for the reader as the story unfolds. Baby animal names, such as beaver "kits" and mole "pups," may provide new vocabulary for your little one.
"Shovel and plow, construct and flit. Rummage and roam, gather and knit."
This sweet book, with its calming, rhyming text, is sure to be a favorite that your young reader will grab again and again!
Bajaj is also the author of T is for Taj Mahal: An India Alphabet book that is part of the "Discover the World" series. Mulazzani has illustrated several other picture books about nature including Kate Messner's Tree of Wonder: The Many Marvelous Lives of a Rainforest Tree.
First Day Critter Jitters
by Jory John and illustrated by Liz Climo
This clever and hilarious book begins by showing various animals as they prepare for the first day of school. A sloth worries about how long it will take to get to school and wishes he left the day before. A mouse is anxious that everyone else will be bigger than him. But when the first day arrives and the animals are seated in their classroom, they'll learn they aren't the only ones with first day jitters!
"That's, um, sort of how I roll—no pun intended—when I'm nervous."
With kindness and compassion, the animals work together to help each other deal with their anxieties—or their "critter jitters"—in this heartwarming and delightful tale.
John is the New York Times bestselling author of the Goodnight Already! series as well as the hysterically funny book The Bad Seed and its subsequent books known as "The Food Group" series. Climo is an author, illustrator and cartoonist who has worked on The Simpsons.
Amanda Urabe has written book reviews for publishing houses such as Simon & Schuster and narrated a reading app for children. Alongside her husband and their two sons, she re-located to Waco three years ago from Los Angeles. Then known as L.A. Book Mom, she maintained a blog and hosted story time at local businesses and farmers markets to promote the joy of reading in her community. With a degree in Education and a passion for literacy, she is thrilled to be working with Imagination Library of Waco.